Vessel Earrings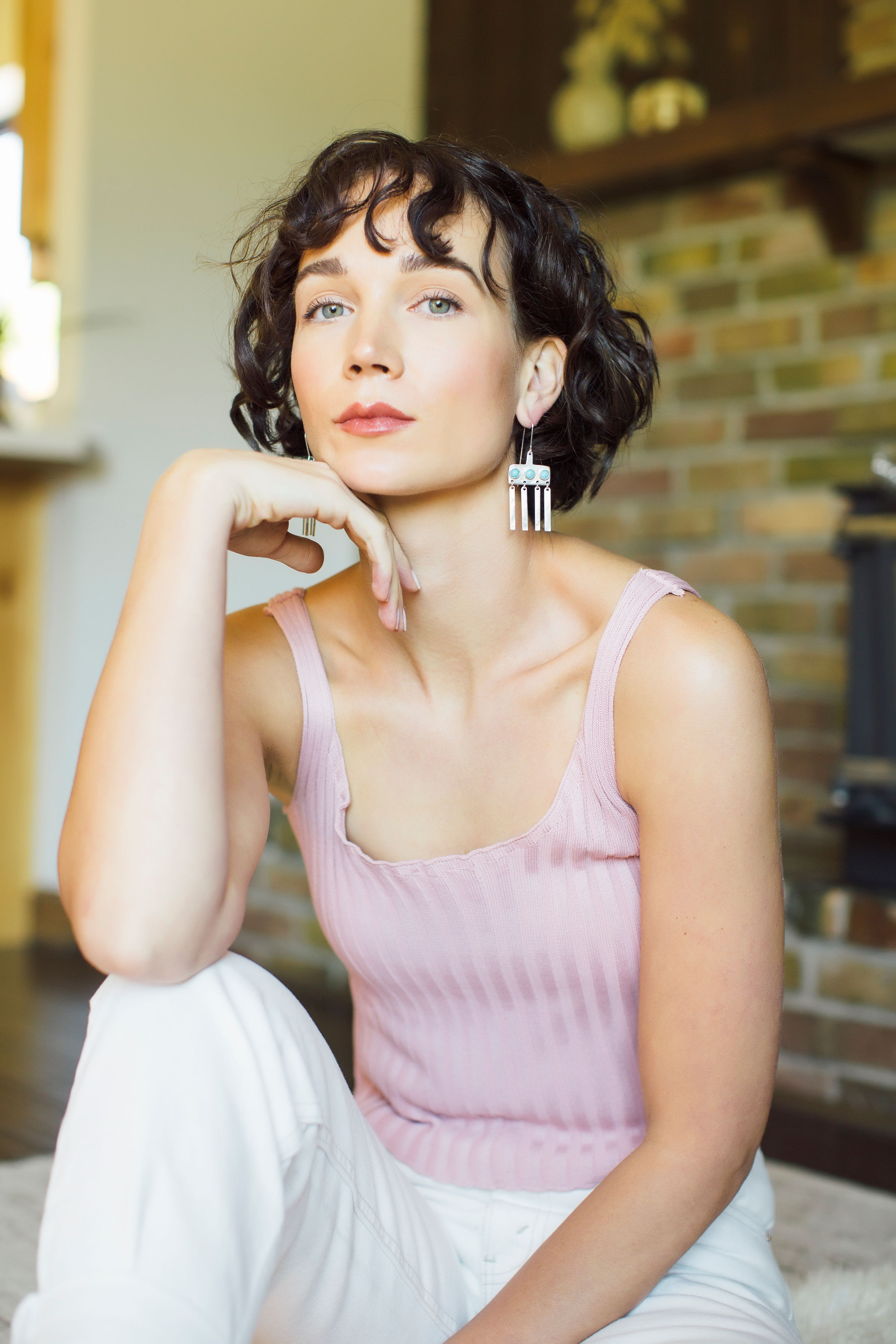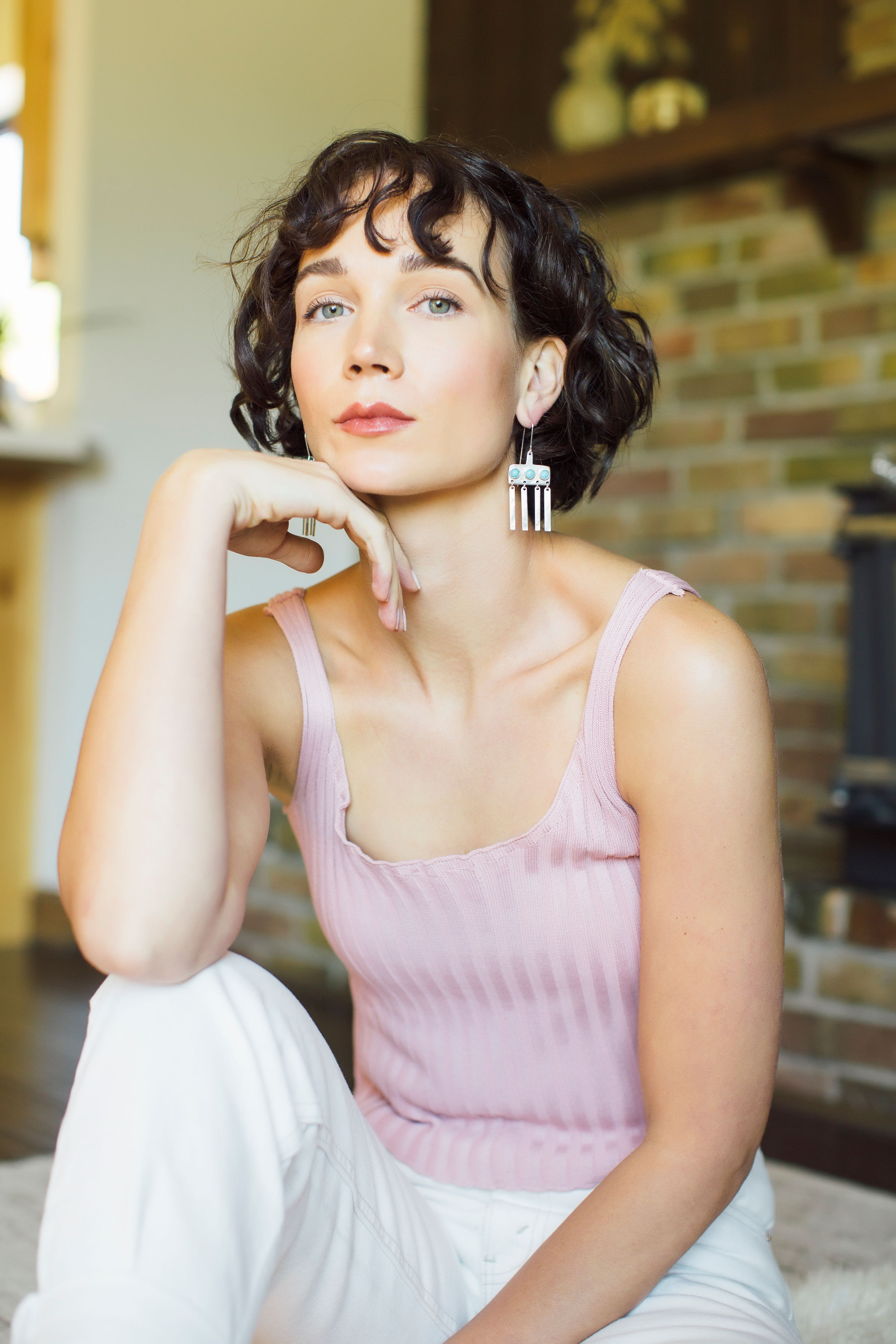 Vessel Earrings
Updated with new settings! Hand carved and cast solid shapes with six set pieces of american turquoise, copper calcite or azurite/malachite Long earring wires and hammered drops at the bottom. In Sterling Silver or Bronze plated with a gold finish.
Azurite/Malachite, mined in New Mexico is a deep, inky blue with occasional bright green sparks.
Turquoise, mined in Nevada is a beautiful and consistent robins egg blue.
Copper Calcite, mined in Arizona is an ivory/peach with coppery gold.
Measure 1"x2.5"